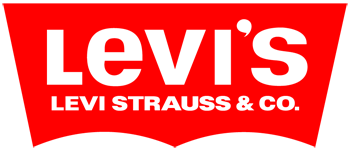 Retailers are facing a myriad of global sustainability pressures that will likely escalate with time. To obtain insight from an apparel retail point of view, we decided to speak with the VP of Social and Environmental Sustainability at Levis Strauss & Co, Michael Kobori, to learn how the company is addressing external challenges and what opportunities are being pursued.
Q: How do you ensure suppliers adhere to the values of Levi Strauss & Co.?
A: On a formal basis, we have had our Supplier Terms of Engagement in place for over twenty years. This code of conduct covers labor, health & safety, and environmental standards and is part of our contractual agreement with our suppliers. But much more than a contractual agreement, shared values starts with selecting the right business partners from the beginning. Then, over time, it is working together to not only share results and solutions to issues identified during monitoring, but moving toward much more of a supplier ownership model. Ultimately, we want to see our suppliers becoming models of sustainability in their own countries and communities.
Q: How has product labeling helped Levi Strauss & Co. engage consumers on sustainable consumption?
Beginning with our Care for the Planet initiative, where we changed the care tags in all our products to encourage consumers to wash less, line dry, and donate the product when no longer needed, to our water<less(™) products which use up to 96% less water in the manufacturing process, to our most recent waste<less(™) products, which are made of 8 recycled plastic bottles per garment – we are reaching consumers with products and advice that enable them to be more sustainable.
Q. How do you envision Levi Strauss & Co adapting to increasing resource constraints (e.g. business model, costing, etc.)?
A: Through our sustainable products such as water<less(™) mentioned above, we saved over 360 million liters of water last year alone. We are also long-time supporters of the Better Cotton Initiative, which uses less water and chemicals to produce cotton. We are currently blending Better cotton into our products. Through these and other initiatives, we are seeking to consume fewer resources, which is what we all need to do to ensure the long-term health of the planet.
The combination of internal operational initiatives, supply chain management and consumer engagement enable Levis to play a key role in improving industry practices while tailoring to consumer needs. At B.Accountability, we believe that there is remarkable opportunity for the apparel industry to harness the power of fashion to engage sustainable consumption. We look forward to following Levis, as well as emerging sustainable consumption trends in the industry.
 – By Helle Bank Jorgensen